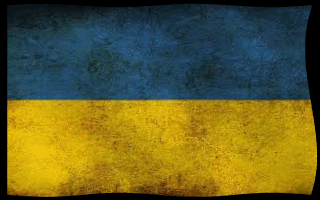 Ukraine
Ukraine on Fire
Ukraine. Across its eastern border is Russia and to its west-Europe. For centuries, it has been at the center of a tug-of-war between powers seeking to control its rich lands and access to the Black Sea. 2014's Maidan Massacre triggered a bloody uprising that ousted president Viktor Yanukovych and painted Russia as the perpetrator by Western media. But was it? "Ukraine on Fire" by Igor Lopatonok provides a historical perspective for the deep divisions in the region which lead to the 2004 Orange Revolution, 2014 uprisings, and the violent overthrow of democratically elected Yanukovych.

Covered by Western media as a people's revolution, it was in fact a coup d'état scripted and staged by nationalist groups and the U.S. State Department. Investigative journalist Robert Parry reveals how U.S.-funded political NGOs and media companies have emerged since the 80s replacing the CIA in promoting America's geopolitical agenda abroad.
Revealing Ukraine
Revealing Ukraine - 2019 Documentary by Oliver Stone, is 2nd part of the Ukraine On Fire series, a sequel to his series of documentaries on the Ukraine crisis that erupted in the country after an armed coup took over the government tin 2013. "Revealing Ukraine" directed by Igor Lopatonok and produced by filmmaker Oliver Stone continues investigations on of the ongoing Ukrainian crisis following "Ukraine on Fire". In addition, it analyzes the current political backstage and its dangerous potential for the world.
The Everlasting Present
Ukraine is a country that was unknown to most citizens of the United States, but it was always known to the political establishment of the USA. But since February 22, 2014, Ukraine quickly came to the attention of Americans, as well as the entire world. Ukraine – 30 Years of Independence explores the competing narratives about country's journey through the eyes of an American filmmaker as it is being told through the words of the men who governed the country.
Glenn Beck Presents: Ukraine: The Democrats' Russia
Glenn reveals the facts that the media refuse to share and breaks down the entire Ukraine timeline on the chalkboard. Tune in to watch as Glenn makes yet another complex issue simple.