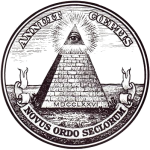 The Hidden Hand
Human trafficking involves the use of force, fraud, or coercion to obtain some type of labor or commercial sex act. Every year, millions of men, women, and children are trafficked worldwide - including right here in the United States. It can happen in any community and victims can be any age, race, gender, or nationality. The preponderance of evidence connects sex trafficking, child pornography, and satanic ritual abuse to the highest echelons of our society.
2022

Beyond Ed Buck

Beyond Ed Buck follows the tragic murders that took place at the hands of Democratic political donor, Edward Buck, and expands the conversation in which Black trans and Black gay-identified men fall prey to the sexual fetishes and baiting of crystal meth that exist throughout history.

2020

Out of Shadows

The Out Of Shadows documentary lifts the mask on how the mainstream media & Hollywood manipulate & control the masses by spreading propaganda throughout their content. Our goal is to wake up the general public by shedding light on how we all have been lied to & brainwashed by a hidden enemy with a sinister agenda.

2020

Ricky Gervais – Golden Globes

In January 2020 Ricky Gervais skewered 'woke' Hollywood, made jokes about Jeffrey Epstein, Harvey Weinstein and Prince Andrew, and tackled topics such as MeToo and ISIS as he left his A-list audience wincing during his opening monologue at the 77th Golden Globe awards.

2019

Jeffrey Epstein Exposed

Epstein, a multimillionaire businessman, is accused of sexually abusing and trafficking underage girls.

2019

News Insider Recording Exposes Epstein Coverup

Amy Robach, 'Good Morning America' Co-Host and Breaking News Anchor at ABC, explains how a witness came forward years ago with information pertaining to Epstein, but Disney-owned ABC News refused to air the material for years. Robach vents her anger in a "hot mic" moment with an off-camera producer, explaining that ABC quashed the story in it's early stages. "I've had this interview with Virginia Roberts (Now Virginia Guiffre) [alleged Epstein victim]. We would not put it on the air.

2019

R. Kelly Sex Cult

For more than two decades, R&B singer R. Kelly had faced allegations of sexual abuse. The accounts went back to the start of his career in the 1990s, with many centring on the predatory pursuit of teenage girls. He has now been found guilty of eight counts of sex trafficking and one of racketeering in a New York court and will be sentenced in May.

2019

NXIVM Cult

NXIVM was an American cult that engaged in sex trafficking, forced labor and racketeering. Based in Clifton Park, New York, a suburb of Albany, NXIVM purported to be a multi-level marketing company that offered personal and professional development seminars through its "Executive Success Programs" of large-group awareness training.

2019

Harvey Weinstein

Harvey Weinstein was the king of Hollywood - a wealthy and successful movie mogul with 81 Oscars to his name but then something extraordinary happened.

2018

The Paedophile Next Door

In this documentary, Steve Humpries takes us into the dark underworld of child sexual abuse. Exploring previous cases, the documentary looks at how the law protects the children, what psychological consequences survivors of child sexual abuse experience - and how to help preventing child sexual abuse in the future.

2016

PizzaGate

PizzaGate alleges that high ranking Democratic Party officials were affiliated with an alleged human trafficking and child sex ring, that was run out of restaurants and retail businesses in the DC area.

2016

Wikileaks (Clinton Emails)

On March 16, 2016 WikiLeaks launched a searchable archive for over 30 thousand emails & email attachments sent to and from Hillary Clinton's private email server while she was Secretary of State. The 50,547 pages of documents span from 30 June 2010 to 12 August 2014. 7,570 of the documents were sent by Hillary Clinton. The emails were made available in the form of thousands of PDFs by the US State Department as a result of a Freedom of Information Act request. More PDFs were made available on February 29, 2016, and a set of additional 995 emails was imported up to February 2, 2018.

2014

An Open Secret

An Open Secret explores the accusations of sexual abuse experienced by five child actors in Hollywood who speak out about their abuse. Often quoted as "the film Hollywood doesn't want you to see", it explores how some of the elite in Hollywood prey on children in the industry using drugs, alcohol, and grooming. Much of the accused Hollywood aristocracy still work for well-known companies such as Nickelodeon. The film not only highlights the personal experiences of the abused, but drives the message that these incidents are not unique but commonplace in a secretive paedophile ring that has lasted for decades. While some of the accused served jail time, many are still working with children and doing so legally. This documentary inspires hope of not only exposing the sexual abuse, but also strengthening the legal system in an attempt to better protect children in Hollywood.

2004

Police Protecting Children: Predatory Paedophiles

Operation Ore was a British police operation that commenced in 1999 following information received from US law enforcement, which was intended to prosecute thousands of users of a website reportedly featuring child pornography.

1998

The Kay Griggs Tapes

Kay Griggs was a military wife who learned way too much about her husband's job. Her husband would drink too much and he started talking openly about the real workings of the U.S. military, leadership training, drug-running and weapons sales, and the secret worldwide camps that train professional assassins. His stories were about murder, corruption, assassinations, and government lies. After he disappeared for a short time, she began receiving threats and decided to tell her story.

1997

The Boy Business

This is a 1997 ITV documentary illustrating the reality of highly organized British paedophilia and child snuff networks operating in Amsterdam.

1996

Child Pornography Prevention Act (CPPA)

1994

Conspiracy of Silence

1990

Child Protection Restoration and Penalties Enhancement Act

The Franklin Coverup

The shut-down of Omaha, Nebraska's Franklin Community Federal Credit Union, raided by federal agencies in November 1988, sent shock waves all the way to Washington, D.C. $40 million was missing. The credit union's manager: Republican Party activist Lawrence E. "Larry" King, Jr., behind whose rise to fame and riches stood powerful figures in Nebraska politics and business, and in the nation's capital.
1988

Child Protection and Obscenity Enforcement Act

1987

The Finders Cult

On February 7th of 1987, the Washington Post ran an interesting story that did not at first seem to have any particularly national significance. The article concerned a case of possible kidnapping and child abuse, and material discovered in the Washington area that they say points to a 1960s style commune called the Finders, described in a court document as a "cult" that conducted "brainwashing" and used children "in rituals." DC police who searched the Northeast Washington warehouse linked to the group removed large plastic bags filled with color slides, photographs and photographic contact sheets. Some showed naked children involved in what appeared to be "cult rituals," bloodletting ceremonies of animals and one photograph of a child in chains.

FBI Documents
1985

Frontline - Men Who Molest

Experts estimate there are at least four million child sexual abusers in the US, and they do not fit our stereotypes. Almost half of those guilty of incest also molest children outside the family.

1981

Boys For Sale

The tragic and shocking abuse of boy prostitutes is discussed by Dr. Tom Philpott and former Editor of The Daily Texan, Mark McKinnon, who has written articles on the subject. Dr. Tom Philpott exposed many atrocities associated with boy prostitution in America in two programs from 1981 to 1991. It was alleged that Tom Philpott had committed suicide, but back in 1982 in an in-depth article published in Texas Monthly, Tom revealed that he had been shot at and had received death threats concerning his active role in exposing this organized criminal activity.

1978

N.A.M.B.L.A formation

The North American Man/Boy Love Association (NAMBLA)- aka a pedophilia group is a New York City and San Francisco-based unincorporated organization in the United States that advocates the legalization of sexual relations between adult males and under-aged boys(pedophilia). It has resolved to "end the oppression of men and boys who have freely chosen mutually consenting relationships" in spite of the fact that such relationships constitute child sexual abuse under U.S. law, as the minor is unable to give legal consent.

1977

Protection of Children Against Sexual Exploitation Act of 1977

1976

For Money Or Love

For Money Or Love: Boy Prostitution In America written by Robin Floyd .

1974

The Child Abuse Prevention and Treatment Act (CAPTA)